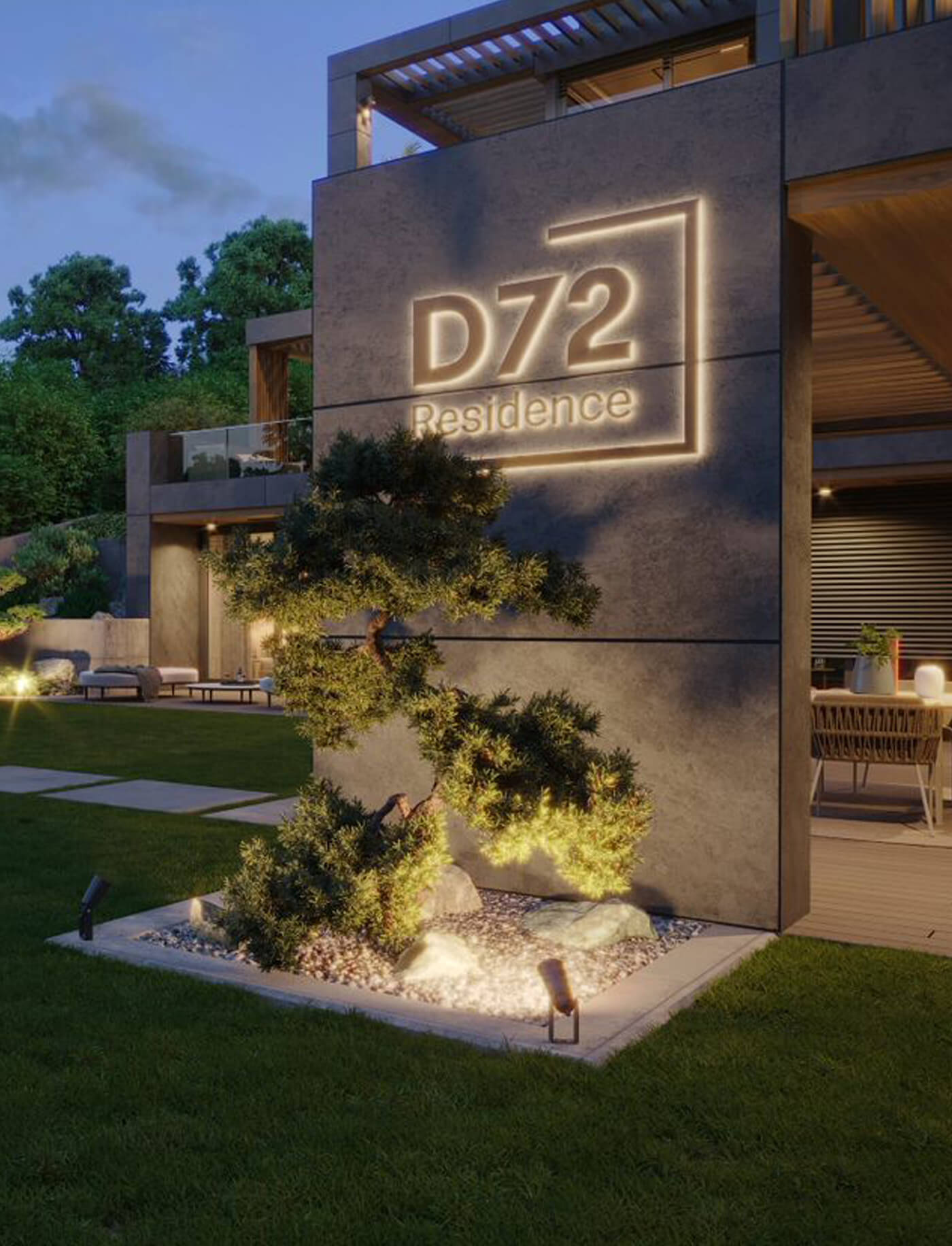 The D72 Residence villa park project will be realized on a 2700 square metre plot of land in the elegant 12th district of the capital, on the border of Mártonhegy/Széchenyihegy. It is one of the oldest and most patrician bourgeois districts of the 12th district. The neighbourhood is still popular, with turn-of-the-century villas, elegant embassy buildings and prestigious apartment blocks forming the streetscape. Most of the families who moved here were those who wanted to live in the most beautiful part of the capital, close to the lush green forests of Buda. The Mártonhegy site is located at the very top of the Denevér út, surrounded by a green belt, and therefore the high quality of air is guaranteed for the residents.
The BAH junction, which is only a few minutes away, not only provides quick access to the city centre, but also provides an escape route to the M1/M7/M0 motorways. The area has an excellent infrastructure: there are not only several local and international educational institutions, restaurants, cafes and small grocery stores nearby, but also several shopping and service centres (Hegyvidék Center, MOM Park, Mammut, etc.) within a few minutes' drive. The location is easily accessible by car, but also by several bus and tram lines.
The D72 Residence is a uniquely endowed plot of land in Martonhegy, home to an exclusive villa park project that is exceptional in many ways. It is the last building plot in this area of the Hegyvidék, close to the forest, with an east-west longitudinal axis and a southern panorama towards the Danube. It is located in the immediate vicinity of the forest, in a peaceful cul-de-sac with almost negligible traffic, facing south-east and with a 15 % above-ground building potential. Thanks to the sloping nature of the plot, with a difference in level of 18 metres, the designers were able to create an intimate, independent atmosphere, almost like a family house, with each of the villas having its own garden area for exclusive use.